The Clipsham Yew Tree Avenue Trust (CYTAT), a newly registered charity, has recently signed a 20 year agreement with the Forestry Commission to take over the management of the famous Yew Tree Avenue in Clipsham.
The 150 yews, which formed the original carriage driveway to Clipsham Hall, are more than 200 years old. Many of these trees depicted a famous person or event – and is quite unique in the UK.
However, during recent years, the Forestry Commission has been unable to look after the trees to the standards that they would have liked, so sadly the topiaries have become overgrown and the patterns lost. Now all this will change since the new Charitable Trust has been formed by local people who are determined to restore the avenue to its former glory.
'There is much to do now that we have signed the new agreement with the Forestry Commission' said Dr. Patrick Candler, Chair of CYTAT. 'We have already made a start on cutting the grass rides, but next we need to examine the health of the trees and then get them trimmed. After that there will be plans to look at how best to get the famous topiary shapes back – though this may take several years'.
The new Trust will be holding various events on the Avenue with a view to encouraging people to come and visit. And, of course, there will need to be fund raising to pay for all this. It is estimated that £20,000 per year will keep the trees and grass rides in good health and shape, thus restoring the Avenue to the magical place it once was.
The Yew Trees in 2010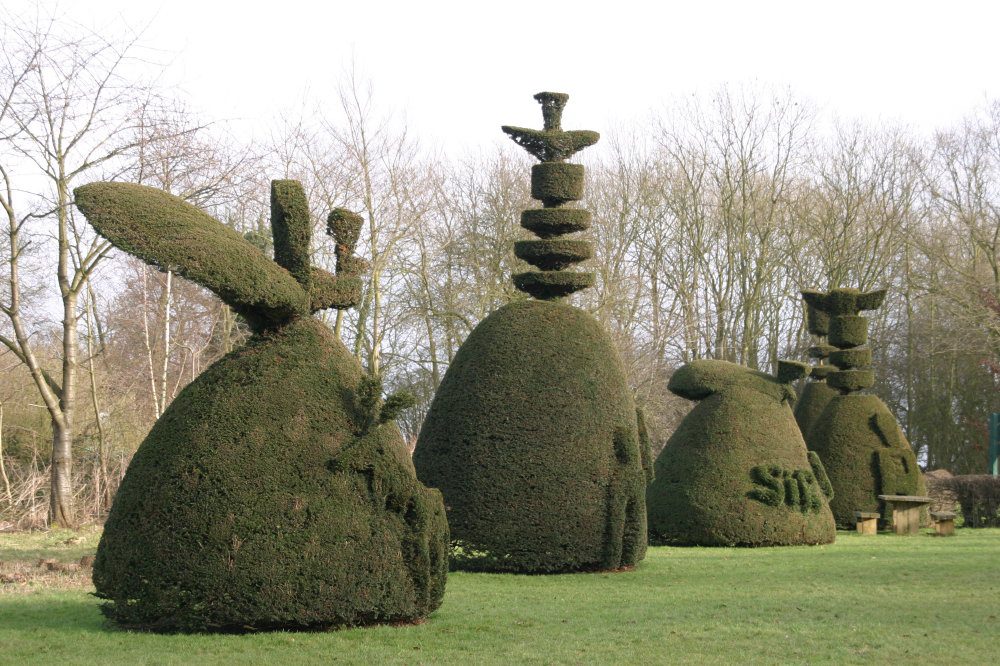 The Yew Trees in 2016